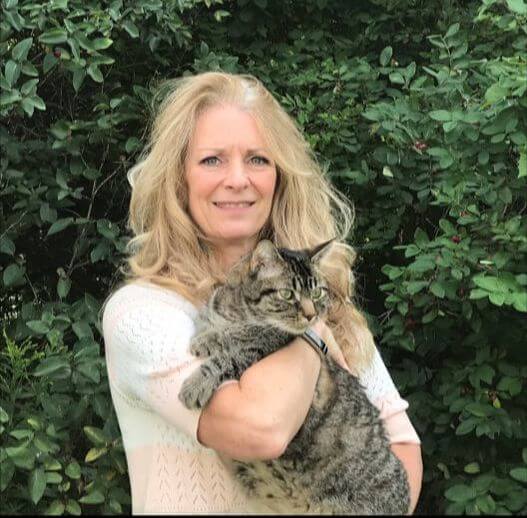 Missy is often the first face people see at Galway Veterinary Hospital and she possesses the ability to make every client and patient know that they are her top priority. She grew up in Broadalbin, NY, and always seems to be able to make a special local connection with our clients. Missy's passion and interest in the field of veterinary medicine is pet wellbeing and preventative medicine. Her goal is to help our clients ensure that their pets live the healthiest and longest lives possible.
She worked for several years at Charlton School for Girls where she originated an equestrian program for the residents. Her next move was to Ballston Spa National Bank where she held various positions including Teller, Branch Manager, and Auditor. Her passion for animals and support for our American Animal Hospital Association (AAHA) Accreditation brought her to GVH in 2004. She is a 2006 graduate of the AAHA Veterinary Management Institute (VMI).
Missy and her husband Herman have lived in Galway for 34 years. She enjoys reading, antiquing and cooking. Her one son, Aaron, is a graduate of Oneonta State College with a degree in Secondary Education and English and of Union College with a master's degree in History and lives in the Capital District area. She also shares her life with her beloved pets: Seamus, a Pembroke Welsh Corgi, Satchel, a Border Collie and Forbes Brown (named after a favorite uncle who resided in Galway), a Maine Coon Cat. She also shares her prized work cat, Conway with Dr. Smith. When not working with her GVH clients and their pets, Missy is all about Agility, Agility, Agility!! She trains and competes in agility with her own furry companions. Her previous competition partner, Meadow, is a two-time National Champion in CPE. Missy and Meadow were featured on the Animal Planet program, Dogs 101, featuring the Pembroke Welsh Corgi.