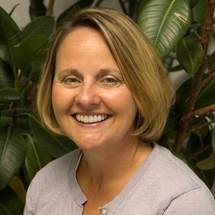 Cheryl was raised in Ballston Spa, NY and graduated from Cornell University, majoring in agricultural economics. Upon graduation from Cornell, she and Dr. Smith were married and her journey into the world of veterinary medicine began. As their children matured, Cheryl's participation with Galway Veterinary Hospital expanded. She now serves as the Hospital Administrator, overseeing the daily management of the business.
She earned the designation of Certified Veterinary Practice Manager (CVPM) in 2009 by completing academic and practical requirements and passing a rigorous examination. She is also a graduate of the American Animal Hospital Association's (AAHA) Veterinary Management Institute (VMI). Cheryl is proud to be a Director on the AAHA Board which she joined in 2019.
Cheryl's activities away from GVH center around the education of children. She was a Galway Board of Education member for over ten years and continues to serve on the Washington Saratoga Warren Hamilton Essex BOCES Board. She and Dr. Smith are the proud parents three adult children, all residing outside of New York State.